Investor Relations Strategy Design

The Brief.
 GEDS was asked to redesign the strategy of how might one of the largest private banks in Turkey present itself to its major clients. The problem statement includes restructuring how the bank presents itself in a humanizing way, instead of a strict and hierarchical organization, tell a story about what differentiates the bank, formulate a way of communicating what the clients want to hear in a timely, pro-active and transparent manner.
The Plan.
 The process was comprised of five main stages: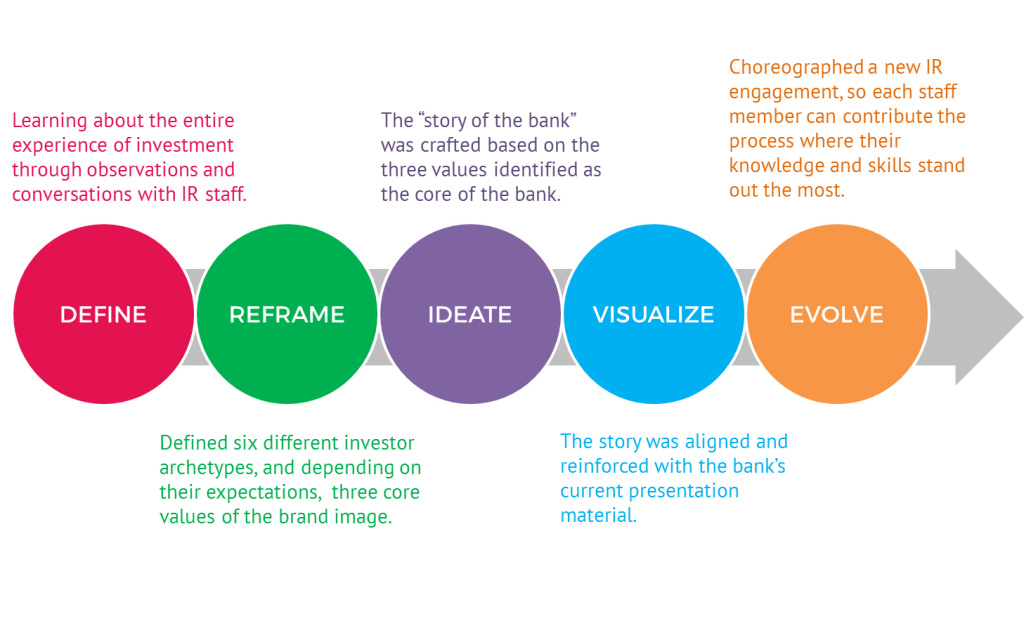 About This Project.
The new presentation turns raw data into a holistic and convincing story about the bank itself. It also leaves a compelling impression at the end of the presentation by putting the large body of knowledge about the bank's practices into a memorable structure. The engagement flows smoothly and fluently by including each staff at the right time of the presentation.
---